This is the dish that launched the blog – my entry into the Linda McCartney competition in 2011 to find 'the Nation's Tastiest Meat-Free Dish'.  I won, and this vegan mushroom pie became part of their ready-meal range!  It was a surreal but brilliant experience, watching my pie recipe go into production in their factory in Norfolk.
The pie is always a crowd-pleaser – beer and puff pastry is surely a winning combination in anyone's book.  This is just as good with chips and mushy peas as it is with roast potatoes and all the trimmings.  I often make little individual pies, instead of one big one – the recipe below makes 4 individual pies or one big one as pictured.
If you're in a hurry, you can speed this recipe up by using tinned green lentils instead, though I tend to find them a bit mushy so prefer to use dried puy lentils whenever I have time.
If you're cooking for kids or someone who doesn't like beer, just swap it for more vegetable stock.  Or for a bit of variation you can use red wine instead, to turn this into a bourguignon-style pie.  Lovely!
Here's a little video of me cooking my vegan mushroom pie for the Linda McCartney competition – this went out as an advert on national television… eek!
Fun!
---
Don't forget to pin the recipe for later, or to share with friends → → → → →
Do send me pictures of your very own vegan mushroom pie on:
to show me how you got on!
---
Vegan Mushroom pie: Equipment & Shopping List
You will need:
Large lidded casserole or frying pan
Ovenproof pie dish (one large or 4 individual)
Shopping List:
Shallots
Chestnut Mushrooms
Baby spinach
Dairy-free milk (I use oat or soya)
Dairy-free margarine
Ready-rolled puff pastry (check it is vegan)
Olive oil
Garlic purée / ready-chopped garlic
Tomato purée
Puy lentils
Dried porcini mushrooms
Cornflour
Vegetable stock (check it is vegan)
Brown ale (check it is vegan)
Hearty Mushroom, Ale & Lentil Pie
This hearty pie is a crowd-pleaser for vegans and non-vegans alike - a rich beery gravy with thickly cut chestnut mushrooms and nutty puy lentils.
Ingredients
Olive oil

10

small shallots,

halved

1

tsp

garlic purée / ready-chopped garlic

2

tbsp

tomato purée

75

g

puy lentils,

washed and drained

300

g

chestnut or flat mushrooms,

sliced thickly

20

g

dried porcini mushrooms

275

ml

brown ale

(check it is vegan)

200

ml

vegetable stock

50

g

baby spinach

Cornflower and dariy-free margarine made to a paste

(to thicken)

Ready-made puff pastry

(check it is vegan)

Soya milk

to glaze
Instructions
Heat a little olive oil in a pan, add shallots and cook gently until brown. Reduce heat, add the garlic and cook for two more minutes.

Stir in tomato purée, lentils, and mushrooms. Turn up heat and cook for five minutes.

Stir in the brown ale and 100ml of the stock. Cover, bring to the boil and simmer for 30 minutes.

Meanwhile, soak the porcini mushrooms in 200ml warm water for 20 minutes, drain (reserving the soaking liquor) and chop roughly. Add both the porcini and the soaking liquor to the pan.

Preheat the oven to 180ºC/350ºF/Gas Mark 4.

Simmer for a further 10 minutes, using the remaining stock or the cornflour and margarine paste to adjust the consistency until a thick gravy-like pie filling is achieved.

Stir through the baby spinach, and spoon the mixture into the pie dish. Brush the edges with a little soya milk and cover with rolled puff pastry.

Brush the pie top with soya milk and bake for 20 minutes or until pastry top is golden and well risen. Serve immediately.
Nutrition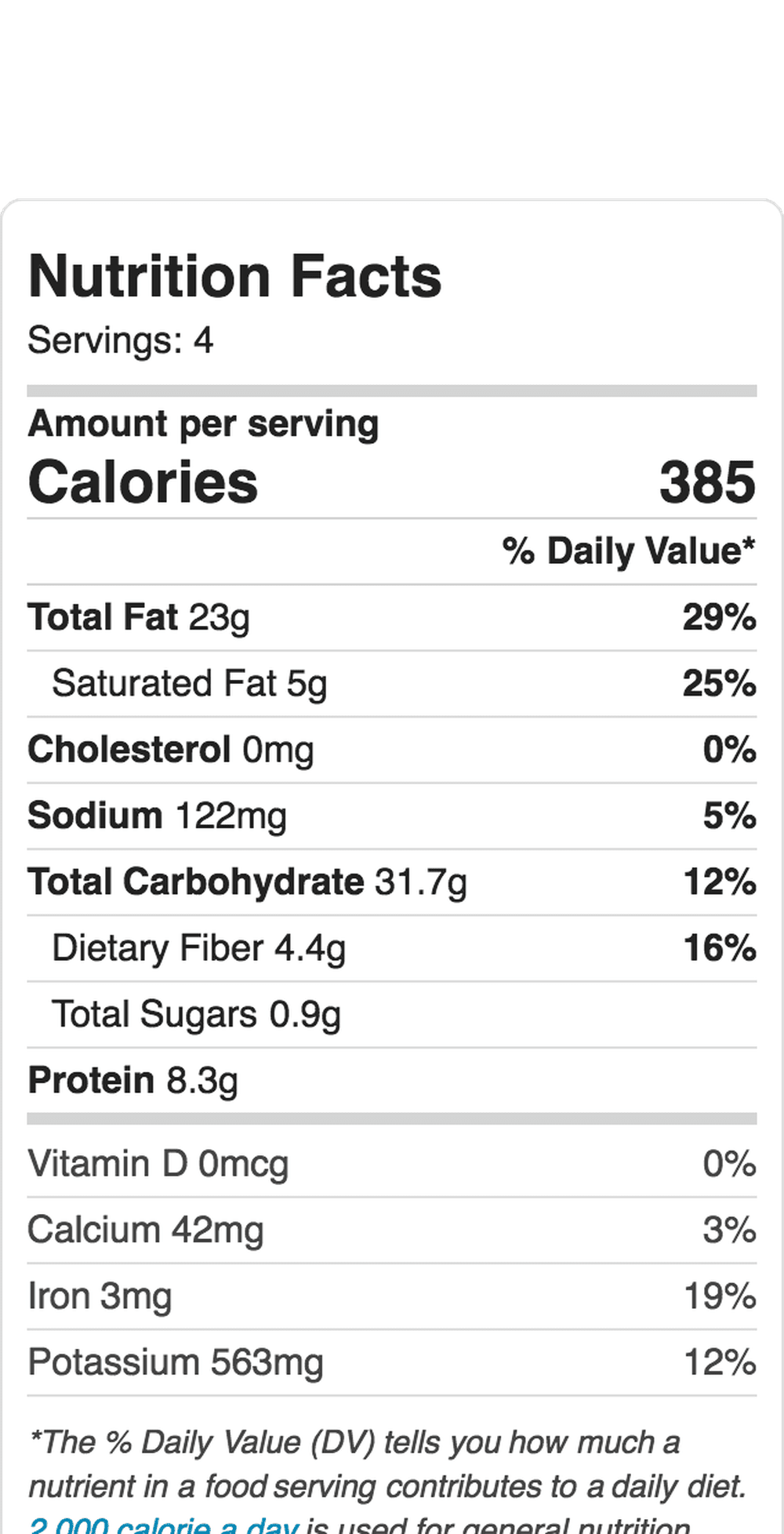 You might also enjoy my:
---
There are plenty of similarly quick and easy recipes in my new book, 'Vegan in 15'*. Hop over to Amazon for a look.  Thanks for your support!
*Affiliate links
---
And if you haven't yet signed up, you can get a monthly roundup of all my recipes and giveaways delivered to your inbox absolutely free – just click here to subscribe to The Veg Space monthly
newsletter.