Those clever people at my favourite Swedish flat-packed furniture chain are so good at knowing just what you will fancy after a few stressful hours measuring up wardrobes and working out how much you can actually fit in (or balance on) your car.  Last year they got huge kudos for launching vegan meatballs onto their menu, and jolly nice they are too.
Since first trying them I've been trying to make my own at home, and this chickpea-based version is definitely my favourite: moist, packed with vegetables and slathered in a mustardy sauce.  Perfect served with some oven chips or rice.
These freeze really well before cooking, so you could make up a double, (or triple!), batch, and then spray with oil and oven-bake from frozen for half an hour until cooked through.
---
Don't forget to pin the recipe for later, or to share with friends → → → → →
You might like to take a look at my Vegan Mains Recipe Index for lots more delicious vegan supper ideas!
---
Do send me pictures of your very own IKEA vegan meatballs on:
to show me how you got on!
Swedish Vegan Meatballs: Shopping List
You will need:
Onion
Carrots
Red pepper
Curly kale
Dairy-free margarine
Dairy-free milk
Dairy-free cream
Frozen peas
Garlic purée / ready-chopped garlic
Wholegrain mustard
Soy sauce or tamari
Tinned chickpeas
Nutritional yeast flakes (optional)
Vegetable stock powder (check it is vegan)
Gram flour
Plain flour
Grönsaksbullar (Swedish Vegan Meatballs)
These IKEA-style vegan meatballs are both nutritious and delicious, slathered in a creamy mustard sauce. Serve with oven chips or rice.
Ingredients
For the 'meat'balls:
100

g

frozen peas

1

onion

2

tbsp

rapeseed or sunflower oil

(plus extra for frying)

1

tsp

ready-chopped garlic / garlic purée

2

carrots

1

red pepper

large handful curly kale

400

g

tin chickpeas

2

tbsp

olive oil

2

tbsp

nutritional yeast flakes

(optional)

1

tsp

vegetable stock powder

2

tbsp

gram flour

a little plain flour for dusting
For the sauce:
1

tbsp

dairy-free margarine

1

tbsp

plain flour

200

ml

dairy-free milk

(soya, nut or oat)

125

ml

boiling water

1

tsp

vegetable stock powder

125

ml

dairy-free cream

(soya or oat)

2

tsp

wholegrain mustard

soy sauce
Instructions
Cook the peas in the microwave or small saucepan for 2 minutes. Drain and set aside to cool.

Peel the onion and cut into quarters, then use a mini-chopper or food processor to chop it finely, (or chop as finely as you can by hand).

Heat the oil in a large lidded frying pan or casserole, and add the onion and garlic. Cook over a medium heat.

Peel the carrots and cut roughly into 4-5 chunks, then chop finely in the mini-chopper/food processor and add to the pan with the onions. Next, de-seed and chop the peppers in the same way, followed by the cooked peas and curly kale. Let all the vegetables cook over a medium heat.

Drain and rinse the chickpeas, then blitz to a smooth purée along with the olive oil in the mini chopper or food processor. Add to the pan, then sprinkle over the nutritional yeast flakes, stock powder, gram flour and a generous seasoning of salt and pepper. Mix all the ingredients together, then remove from the heat, and set aside until cool enough to handle.

Sprinkle a chopping board and your hands with a little flour, then scoop up a heaped teaspoon of mixture, roll it firmly into a ball in your hands and place on the chopping board. Repeat until all the mixture has been used up - you should have around 20 'meat'balls.

Cover the bottom of a large frying pan with rapeseed or sunflower oil, and fry the meatballs, turning regularly until they are golden brown all over. Remove from the frying pan to a plate covered in kitchen paper, to drain excess oil.

To make the sauce, heat the margarine in a small saucepan, stir through the flour and cook over a gentle heat for 2 minutes. Add the dairy-free milk , water, stock powder and dairy-free cream, and cook stirring continually until a thick, glossy sauce consistency has been reached. Add the mustard and stir, then add a few drops of soy sauce at a time, tasting as you go, until a good level of seasoning has been reached.

Serve the meatballs with the sauce poured over the top, with mashed potato or oven chips.
Nutrition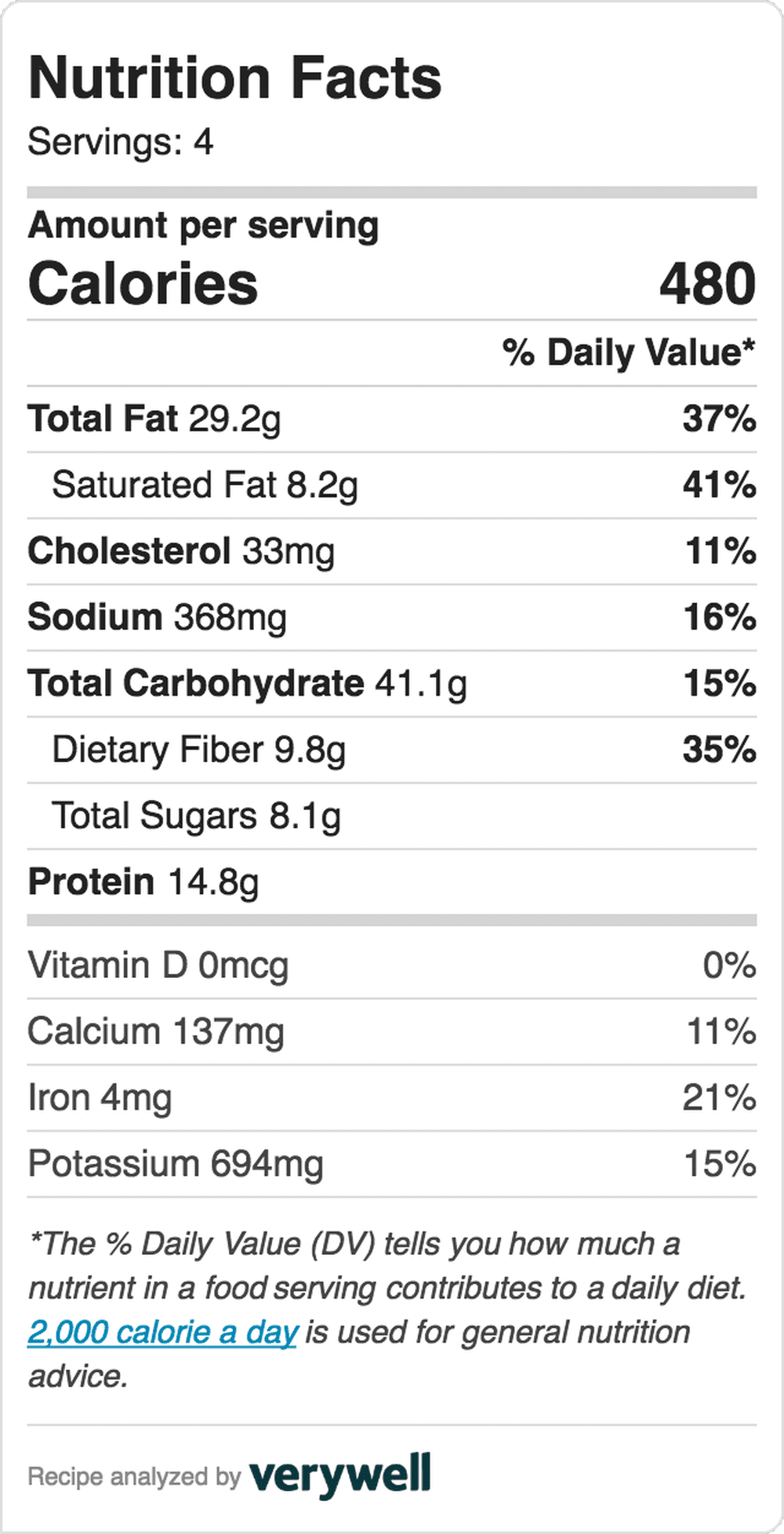 For more vegan meatball recipes from blogging friends, take a look at:
Once again, I"m linking this post to Meat Free Mondays over at Tinned Tomatoes – hop over for your weekly meat-free meal inspiration!
---
There are plenty of similarly quick and easy recipes in my new book, 'Vegan in 15'*. Hop over to Amazon for a look.  Thanks for your support!
*Affiliate links
---
And if you haven't yet signed up, you can get a monthly roundup of all my recipes and giveaways delivered to your inbox absolutely free – just click here to subscribe to The Veg Space monthly newsletter.