Ad: This is a sponsored recipe post: Vegan Energy Bars
Getting enough of all the right vitamins and minerals in a vegetarian or vegan diet is probably one of the first arguments veggie-sceptics will put to me when challenging my dietary choices. There have been certain points when people seemed particularly concerned for me, such as when I was pregnant, ("are you sure it's safe to be vegetarian? Perhaps just an occasional steak?"), or when I've gone vegan for January for the last three years, ("but how do you get any calcium/protein/B12 etc.?").
Its not something that's ever worried me as I'm fairly sure my diet is varied and fresh enough to be getting plenty of just about everything I need, plus I've been taking a bog-standard multivitamin tablet daily for years.
But when vegetarian and vegan supplements brand Vertese got in touch recently, I was impressed. Their range of supplements are tailor-made specifically to make up shortfalls that can often occur in meat free diets, such as vitamin B12, omega 3, 6 and 9 fatty acids, calcium, magnesium, iron, vitamin C, vitamin D and more.
Their website is really good at guiding you towards the supplements which will be right for you. I've been taking the Omega Oils 3, 6, 9 supplement alongside the Beetroot, B12 and Iron Complex, and have both a bit more spring in my step, and peace of mind that I'm fully stocked up on all the nutrients I need.
All Vertese's supplements are free from dairy, added sugar, salt and yeast, as well as artificial colours, flavours or preservatives - totally natural! You can order the supplements online from Nutricentre, or check out the list of stockists here.
Inspired by all the lovely things in Vertese's supplements, at the weekend I created these bright and colourful Vegan Energy Bars. Packed with Beetroot, Blackcurrants, Linseeds, Pumpkin and Sunflower Seeds, one bar will give you a full on Omega, Iron and Vitamin C blast to power you through the day!
Don't forget to pin the recipe for later, or to share with friends → → → → →
For some slightly naughtier bakes, you might like to take a look at my Vegan Cakes Recipe Index for lots more traditional British bakes made vegan!
---
Do send me pictures of your very own vegan energy bars on:
to show me how you got on!
Vegan Energy Bars: Equipment & Shopping List
You will need:
Baking tin (roughly 20 x 20cm)
Blender or food processor
Bowl
Baking parchment or greaseproof paper
Shopping List:
Beetroot
Bananas
Blackcurrants (fresh or frozen)
Oats
Nut milk
Maple syrup
Nuts (I used almonds and hazelnuts)
Seeds (I used linseeds, pumpkin and sunflower seeds)
Omega Boost Beetroot & Blackcurrant Vegan Energy Bars
Bookmark
Saved!
Ingredients
Bottom Layer:
1

large beetroot,

cooked and peeled

3

bananas

175

g

(6oz) oats

3

tbsp

maple syrup

100

g

(3.5oz) nuts

(I used a mixture of almonds and hazelnuts)
Top Layer:
70

g

(2.5oz) blackcurrants

(fresh or frozen - blueberries would also work well if you can't find blackcurrants)

45

g

(1.5oz) oats

50

g

(1.75oz) nuts,

roughly chopped (I used a mixture of almonds and hazelnuts)

50

g

(1.75oz) seeds

(I used a mixture of linseeds, pumpkin and sunflower seeds)

1

tbsp

maple syrup

50

ml

(1.75 fl oz) nut milk

(I used almond)
Instructions
Preheat the oven to 180C / 350F / Gas Mark 4.

Prepare the bottom layer - in a blender or food processor, blitz the beetroot and bananas to a purée then add the oats, syrup and nuts and pulse a few times until finely chopped (but not a completely smooth paste).

Line a 20cm x 20cm baking tin (or approximately similar size) with greaseproof paper or baking parchment, and spread the mixture evenly over the bottom of the tin. Bake for 8 minutes, then remove from the oven and set aside.

In a bowl, combine all the ingredients for the top layer, then spread them evenly over the bottom layer. Return them to the oven for a further 12-15 minutes until starting to turn golden brown.

Remove from the oven and leave in the tin to cool. Then slice into individual bites or bars and enjoy!
ENVIRONMENTAL INFORMATION
Nutrition
Tried this recipe?
Let us know how it was! Mention @thevegspace or #thevegspace
SHARE BY EMAIL
SHARE TO FACBOOK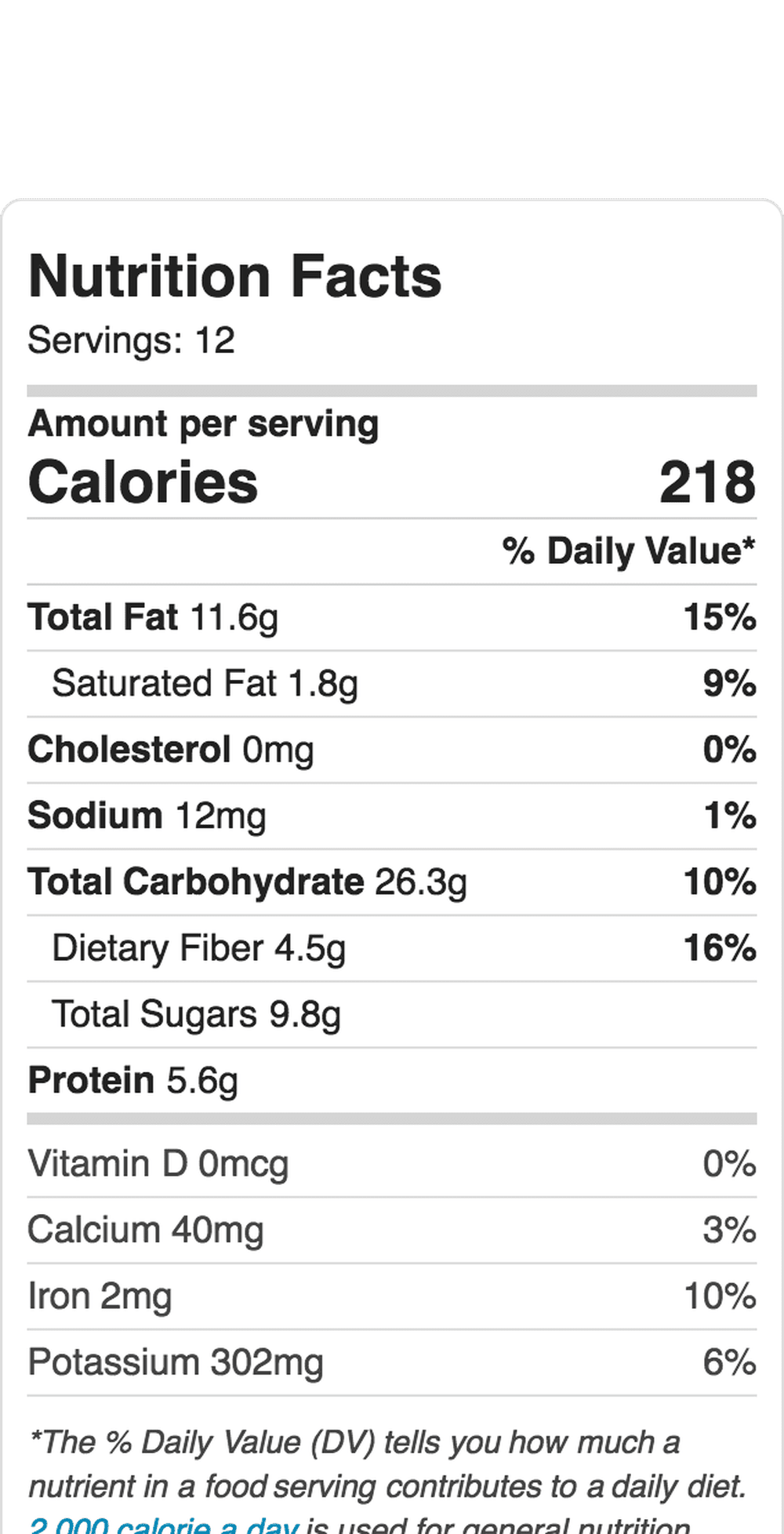 ---
There are plenty of similarly quick and easy recipes in my new book, 'Vegan in 15'*. Hop over to Amazon for a look. Thanks for your support!
*Affiliate links
---
And if you haven't yet signed up, you can get a monthly roundup of all my recipes and giveaways delivered to your inbox absolutely free - just click here to subscribe to The Veg Space monthly newsletter.
.
.
.
.
.
.
.
.
For more energy bar ideas, check out these recipes fr
om blogger friends:
Disclosure: This post was sponsored by Vertese. All opinions are my own.