Anyone who has grown courgettes will be familiar with the annual cycle… you lovingly tend your little courgette plants for months, proudly watching them grow from delicate seedlings into big, bushy plants, then BOOM – 37 courgettes appear from nowhere and are all ready to be picked on the same day.  You're pretty sure that's it and you've picked every last one, then a couple of days later, BOOM – there are now seven marrows as long as your arm and you're running out of courgette recipes.
If you're 'enjoying' a courgette glut at the moment, you will be delighted to know two things about this roasted courgette soup recipe: a) it uses (up) THREE large courgettes, and b) it freezes really well in portions, so you can make a double (or triple!) batch, and enjoy the fruits of your veg patch or allotment through the cold winter months too.
But this soup is far better than just using up excess produce.  Roasting the courgettes and leeks brings out their sweetness, and the star of the show is actually the roasted garlic cloves which mellow in the oven so you get all their garlicky goodness with none of the death breath.
A decent blender will make this soup silky smooth, so the crispy ciabatta croutons and pine nuts are a perfect pairing to top it off.  Do keep the blender (or food processor) running for a good minute or so for the smoothest possible soup – it is tempting to just blitz for 5-10 seconds until it looks puréed, but in fact it takes longer than you think to get a really super-smooth result, and to blitz through those courgette skins and leeks.  Take your time!
---
Don't forget to pin the recipe for later, or to share with friends → → → → →
You might like to take a look at my Vegan Soups Recipe Index for lots more luscious vegan soups!
---
Do send me pictures of your very own roasted courgette soup on:
to show me how you got on!
Roasted Courgette Soup: Equipment & Shopping List
You will need:
Baking tray or roasting tin
Measuring jug
Blender or food processor (or saucepan and hand blender)
Shopping List:
Courgettes
Leek
Garlic
Basil
Frozen peas
Vegetable stock
Dairy-free parmesan
Dairy-free cream
Ciabatta roll (or slice of crusty bread)
Pine nuts
Roasted Courgette Soup with peas & basil
A silky roasted courgette soup with peas and basil, topped with ciabatta croutons and pine nuts.
Ingredients
For the soup:
950

g

courgettes (zucchini)

(about 3 large courgettes)

1

leek

4

garlic cloves

2

tbsp

olive or rapseed oil

750

ml

vegetable stock

(check it is vegan)

200

g

frozen peas

75

g

dairy-free parmesan

(optional)

20

g

fresh basil

4

tbsp

dairy-free cream

(or milk)
For the croutons:
1

ciabatta roll

1

tbsp

olive oil

2

tbsp

pine nuts
Instructions
Preheat the oven to 180ºC (fan) / 350ºF / Gas Mark 4.

Trim the ends off the courgettes and slice them into rounds about 1cm thick. Place on a baking tray / roasting tin. Trim the ends off the leek and slice into rounds of a similar size. Place on the baking fray along with the garlic cloves (still in their skin), then drizzle everything in the olive or rapeseed oil, seasons with salt and black pepper, and toss everything together until fully coated in the oil.

Roast the veg for 40-45 minutes, stirring/turning occasionally, until soft and golden brown (but not too charred).

Meanwhile, make up the vegetable stock with boiling water in a heatproof jug, then tip in the frozen peas and set aside to let them thaw.

When cool enough to handle, squeeze the flesh out of the roasted garlic cloves and discard the skins.

Tip the roasted vegetables into the blender or food processor, along with the stock and peas, most of the dairy-free parmesan and basil (keep a little of both back for garnish), and the dairy-free cream. Blitz to a smooth purée then taste and add salt and black pepper as required.

To make the croutons, cut the ciabatta into cubes, toss in the olive oil and bake in the oven for 5 minutes until crispy. Roughly chop the pine nuts and scatter over the croutons and cook for a further minute until starting to brown.

Serve the soup with a sprinkle of basil and dairy-free parmesan, topped with the croutons and pine nuts, and with a swirl of dairy-free cream.
Nutrition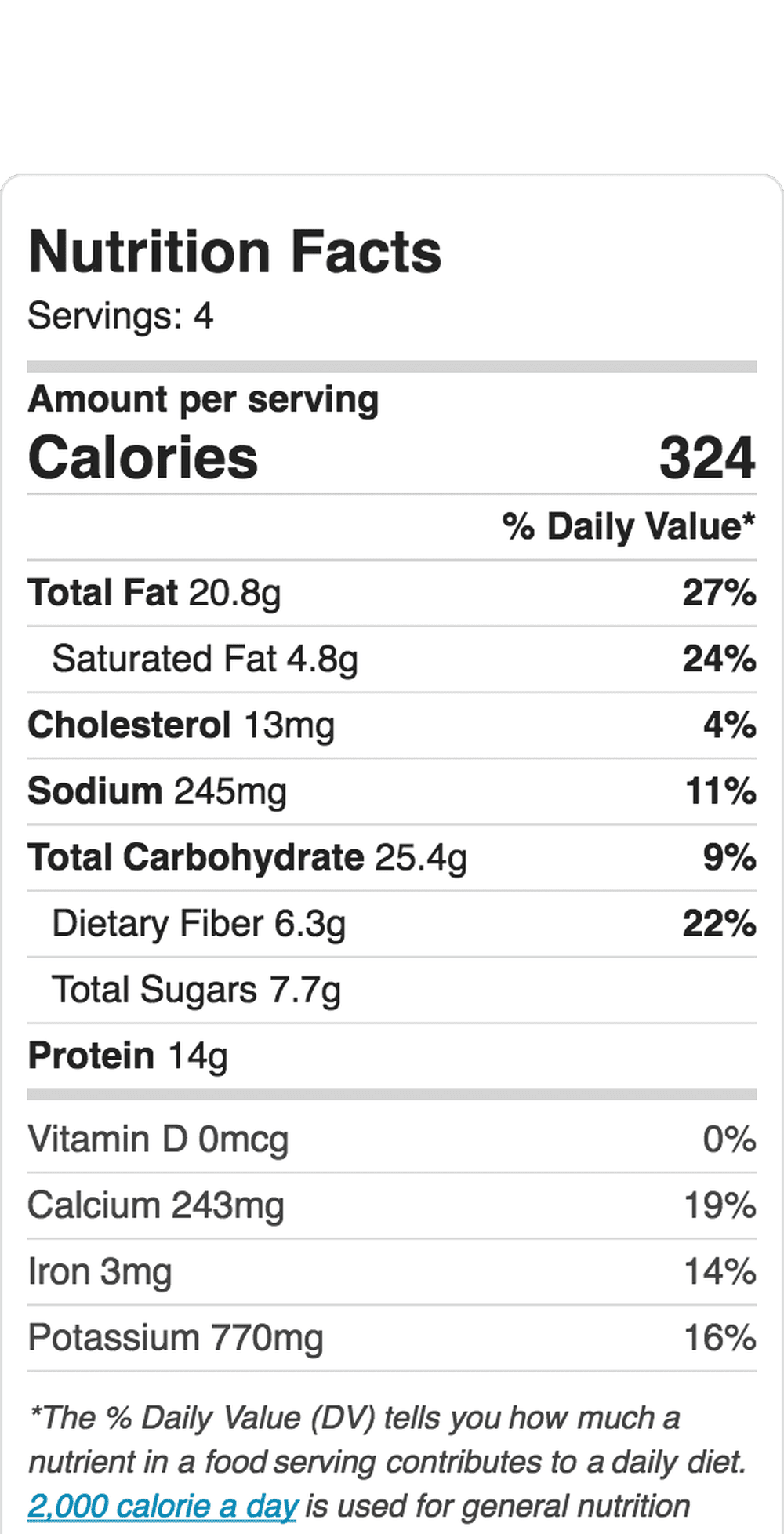 ---
There are plenty of quick and easy vegan recipes in my new book, 'Vegan in 15'*. Hop over to Amazon for a look.  Thanks for your support!
*Affiliate links
---
And if you haven't yet signed up, you can get a monthly roundup of all my recipes and giveaways delivered to your inbox absolutely free – just click here to subscribe to The Veg Space monthly newsletter.
.
.
.
.
.
I'm linking this roasted courgette soup recipe with a number of blogging challenges: