Here's the second in the recipe series for the easy, prep-ahead Veggie & Vegan Christmas Dinner.  Today, we're looking at arguably the most important part of any festive feast, perfectly crispy vegan roast potatoes.
There's nothing fancy or high-tech going on here, just a simple but failsafe method for crispy roast potatoes, infused with traditional flavours of garlic and rosemary.
Prep Ahead: Perfect Vegan Roast Potatoes
To prepare ahead, you can do the peeling and par-boiling the day before, and keep the potatoes in an airtight container in the fridge overnight.
Perfect Vegan Roast Potatoes
A few top tips I've read about recently to make your perfect roasties even better:
Keep your potato peelings, tie them into a square of muslin and add to the saucepan whilst you're par-boiling the potatoes.  This really adds to the flavour.
Heat the oil in the oven before adding the potatoes.  This means that the potatoes start to form a crisp crust as soon as they hit the pan, and will make all the difference to beautifully crispy roasties.
Once you have par-boiled the potatoes, make sure they are really thoroughly dry before you roast them.  I do this by leaving them for a while in their sieve or colander whilst the oven heats up, but if you're in a rush you can tip them into a clean tea towel to soak up any excess moisture.  This also guarantees a really golden and crisp potatoes.
Don't forget to send me pictures of your very own crispy vegan roast potatoes on Facebook, Twitter or Instagram to show me how you got on!
And why not pin the recipe to Pinterest to save for later or share with friends? —->
Thanks for sharing!
Kate x
.
.
Crispy Vegan Roast Potatoes with Garlic & Rosemary
Perfectly crispy vegan roast potatoes with garlic and rosemary.
Ingredients
800

g

floury potatoes

(something like Maris Piper, Desirée or King Edward)

3

tbsp

rapeseed or olive oil

6

garlic cloves

4

stalks rosemary
Instructions
Peel the potatoes and cut them into quarters.

Bring a large pan of salted water to the boil, then add the potatoes and cook for 8 minutes to par-boil them. Drain, then let the potatoes sit in a colander or sieve over the saucepan for a while until they have completely dried and are fairly cool. If you don't have time to wait, tip them into a clean tea towel to soak up any excess moisture - this will guarantee a really crispy skin.

Preheat the oven to 180°C / 350°F / Gas Mark 4. Put the olive oil into a roasting tin along with the garlic and rosemary stalks, and place in the oven whilst it is heating up. This will heat the oil and help the garlic and rosemary to infuse their flavours into the oil.

When the oven is hot enough, remove the roasting tin and carefully place the potatoes into it. Season generously with salt and black pepper, then stir well until all the potatoes are fully coated in hot oil.

Roast the potatoes for 35-45 minutes, turning occasionally, until they are golden brown and crispy, and cooked through to the centre, (test some of the largest ones with a sharp knife). Discard the garlic cloves and rosemary, then serve.
Nutrition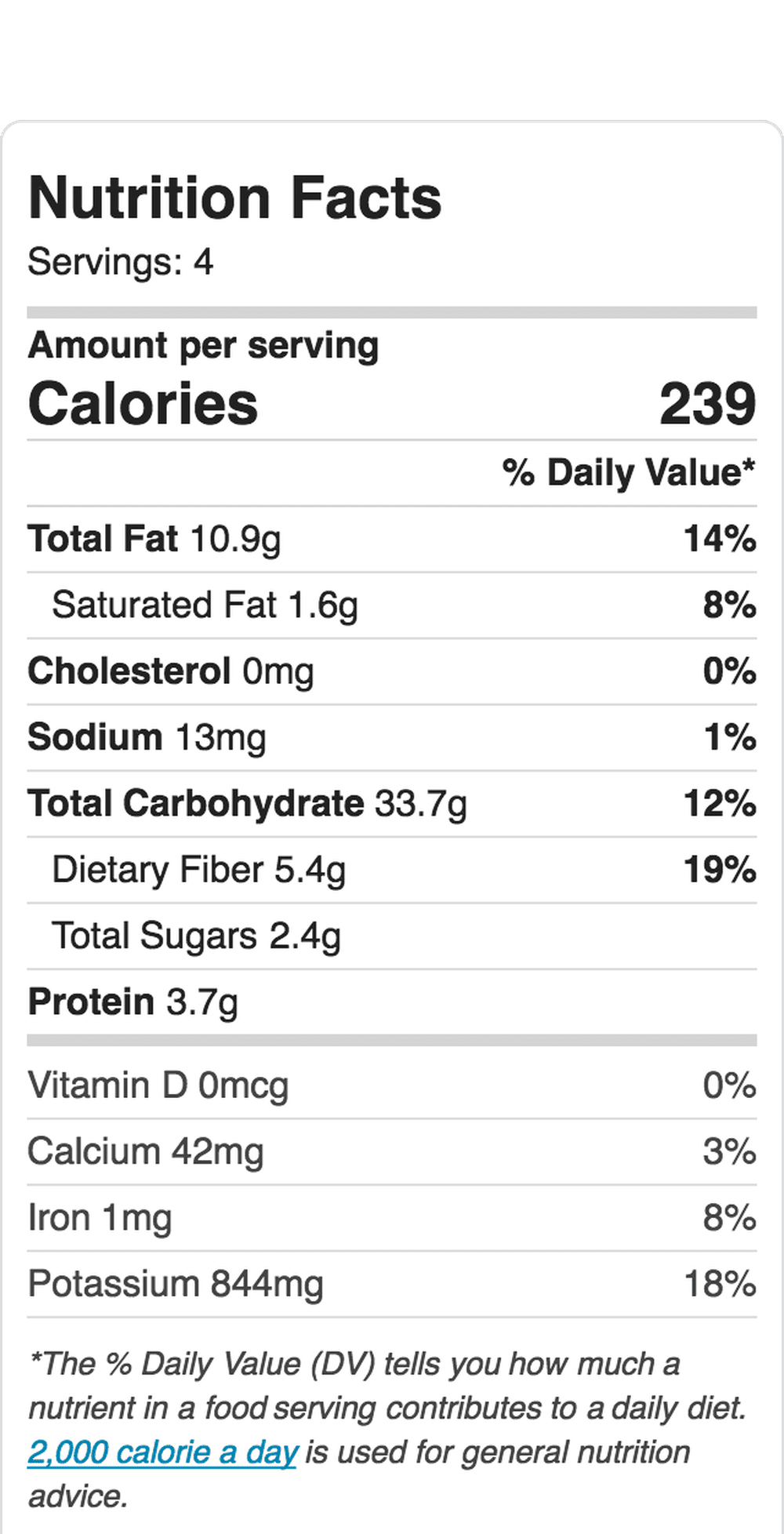 Keep checking back through the week for more Christmas recipes, (or follow The Veg Space on Facebook, Instagram or Twitter so you don't miss any!
.
.
.
.
.
.
.
.
.
.
.
---
And don't forget that my new book Vegan in 15 is out now, and available to order on Amazon, (whoop!).  Many thanks for your support!
.
.
.
.
.
.
---
And if you haven't yet signed up, you can get a monthly roundup of all my recipes and giveaways delivered to your inbox absolutely free – just click here to subscribe to The Veg Space monthly newsletter.