This is now the third year that I've taken part in Veganuary, and each year I've found new and different ways to recreate vegan versions of all the dairy-laden foods I've been missing.
Cakes and biscuits are, unfortunately, one of the things I find hardest to give up, and last weekend after a long, chilly and very muddy walk, I needed a cup of tea and a slice of cake.
I searched t'internet for some failsafe vegan cake recipes, but found that a very large proportion of them were both vegan and gluten-free.
I know there's a lot of people now following a vegan-gluten-free diet, (the Deliciously Ella effect!), but gluten-free baking is a whole different challenge.
For people like me who are vegan but perfectly happy to eat some gluten now and again, here's a classic British Victoria Sponge recipe that tastes almost identical to any egg- and butter-laden sponge I've tried.
If you're looking for vegan cake recipes, you might like to take a look at my other vegan bakes:
The dairy replacements in this vegan victoria sponge cake are simply:
Dairy-free margarine in place of butter, (my all-time favourite is Tomor, which tastes

just

like butter, or else Stork's block margarine is also vegan), and
Soya yoghurt and soya milk in place of the eggs.
Here are my top tips for making the ultimate Vegan Victoria Sponge Cake:
1. Get as much air into the margarine and sugar mixture as you can – eggs act as a raising agent as well as their binding properties, so by substituting them with soya yoghurt we just need to work a little harder to get plenty of air into the mixture for a really light sponge.
Do this by beating the margarine and sugar in a food mixer for much much longer than you think you need to – 4 minutes seems like an absolute age, but it will make such a difference to the cake, I promise!
2. But don't beat once you've added in the flour The flour will knock all the air out of the mixture, so just fold it in very slowly and gently by hand.
3. Get the cakes into the oven as quickly as you can once you've added the flour and baking powder Raising agents start to work as soon as they come into contact with liquid. so have your tins prepared in advance, oven at the right temperature, and work quickly to get the cakes baking as soon as you can.
4. Use good quality dairy-free margarine – if its all you have to hand, this cake will work perfectly well with any old dairy-free spread, but if you can get hold of Tomor or Stork block margarine it will really make a difference to that buttery taste.
5. Be generous with the fillings – you'll see from my pictures that I don't like skimping on the jam and buttercream! This is partly because when you serve someone a 'vegan cake' they are fully expecting it to be dry, tasteless and heavy.
So if you serve them a light, moist and airy sponge slathered with lots of creamy buttercream and jam, they really won't believe it's vegan!
6. Get lots of air into the buttercream – similarly to no. 1 above – just beat, beat and beat again. I sometimes use a whisk attachment on my food mixer for this (rather than the beater).
A really light buttercream filling is just so creamy, and adds to the lovely airy texture of the cake.
7. A controversial one…. don't call it a Vegan cake! Just serve it up calling it a Victoria Sponge and I bet no one will guess it is 'free-from' anything at all. Tell them afterwards whilst basking in compliments!
Testimonials: The Ultimate Vegan Victoria Sponge
"It worked really well, one of the best free-from cakes I've made. Thanks for the great recipe!" Jo
"Turns out really similar to a victoria sponge my Mum makes – excellent job." Robert
"So many vegan cakes recipes don't work out but this is a great recipe. Great rise and tastes just like any other cake. Great work!" Josie
---
Don't forget to pin the recipe for later, or to share with friends → → → → →
You might like to take a look at my Vegan Cakes Recipe Index for lots more great British bakes made vegan!
---
Do send me pictures of your very own vegan victoria sponge cakes on:
tagging me @thevegspace or with the hashtag #thevegspace to show me how you got on!
Vegan Victoria Sponge Cake: Equipment & Shopping List
You will need:
2 round cake tins (20cm or 22cm)
Baking parchment or greaseproof paper
Food mixer (or large bowl and electric whisk)
Cooling rack
Shopping List:
Dairy-free margarine
Dairy-free yoghurt
Dairy-free milk
Caster sugar
Vanilla extract
Self-raising flour
Baking powder
Icing sugar
Lemon
Strawberry or raspberry jam
The Ultimate Vegan Victoria Sponge
A light and fluffy vegan victoria sponge cake, sandwiched with buttercream and jam. So good no one will guess it is vegan!
Ingredients
For the sponge:
200

g

dairy-free margarine

(Stork block margarine or Tomor are excellent)

300

g

caster sugar

200

g

dairy-free yoghurt

(I used Alpro soya yoghurt)

200

g

dairy-free milk

(which is equal to 200ml - I weigh mine in with the yoghurt but some prefer to measure in a jug!)

3

tsp

vanilla extract

400

g

self-raising flour

2

tsp

baking powder
For the filling:
150

g

dairy-free margarine

200

g

icing sugar

zest of half a lemon

strawberry or raspberry jam
Instructions
Preheat the oven to 180C / 350F / Gas Mark 4. Grease and line two 20cm or 22cm cake tins.

In a food mixer, beat the margarine and sugar together for 3-4 minutes, (yes, really!), until pale and fluffy.

Add the yoghurt, soya milk, and the vanilla extract, then add them to the mixer and beat. (If the mixture looks 'curdled' just add a few tablespoons of the flour to the mix and beat again).

Add the flour and baking powder, (the remainder if you have added some already), and slowly fold it into the mixture, until fully combined.

Divide the mixture between the two tins, and bake for 20-22 minutes until an inserted skewer or knife comes out clean. Then remove from the oven and turn out onto a cooling rack.

To make the buttercream, just beat the margarine, icing sugar and lemon zest in a food mixer for 3-4 minutes until very light and fluffy.

When the cakes are completely cool, (a few hours at least), smother the top of one with plenty of jam, then smother the buttercream over the bottom of the other cake. Carefully sandwich them together, then sprinkle the top of the cake liberally with icing sugar.
Nutrition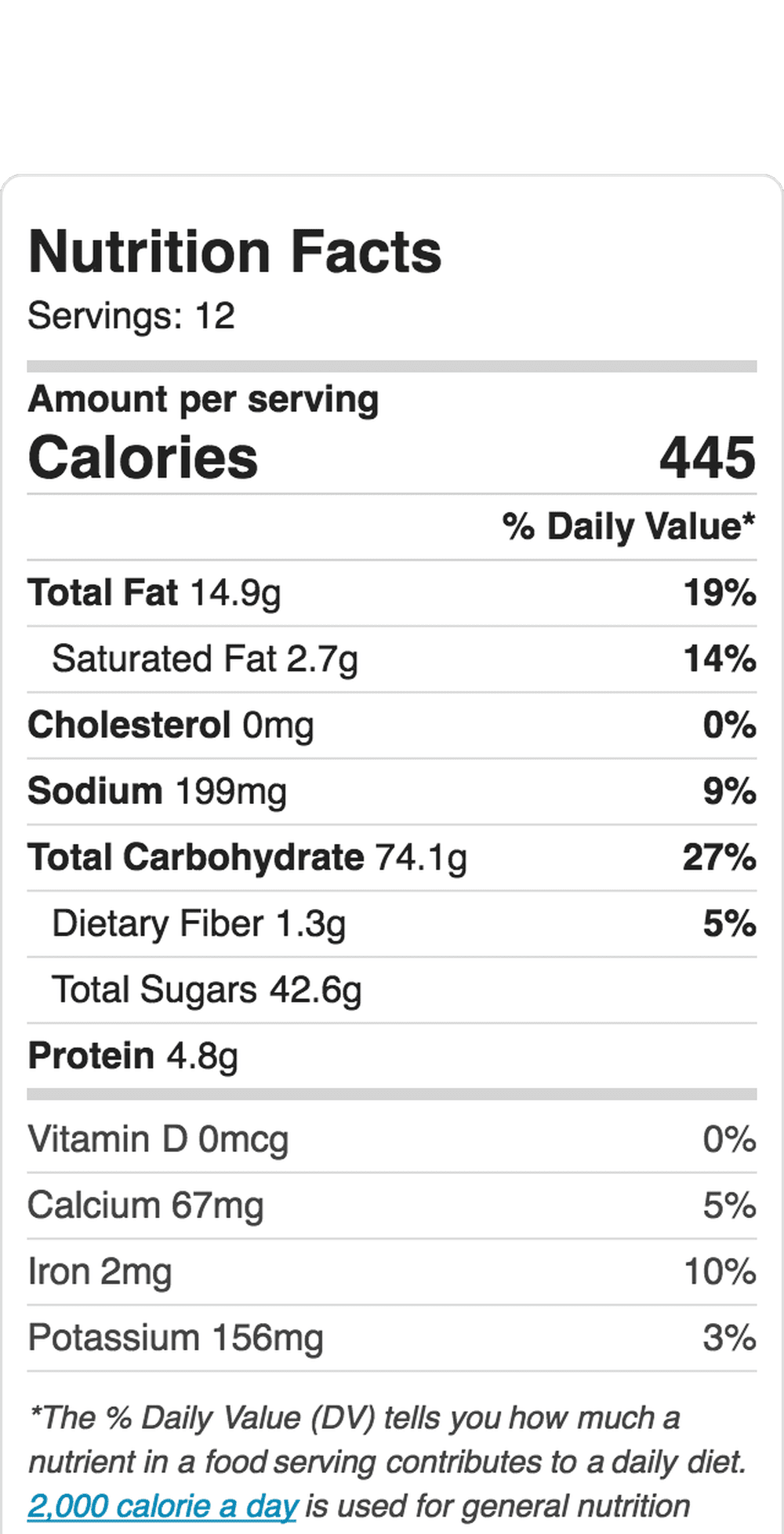 There are plenty of similarly quick and easy recipes in my new book, 'Vegan in 15'*. Hop over to Amazon for a look. Thanks for your support!
*Affiliate links
---
And if you haven't yet signed up, you can get a monthly roundup of all my recipes and giveaways delivered to your inbox absolutely free – just click here to subscribe to The Veg Space monthly newsletter.
.
.
.
.
.
.
.
---
For more vegan baking inspiration check out these recipes from blogger friends:
---
.
.
.
.
.