Sweet, roasted romano peppers, lemony giant couscous and harissa-braised chickpeas… these Moroccan Stuffed Peppers make a surprisingly simple supper that looks great and tastes even better.
Romano peppers are the long, pointy ones now quite widely available in supermarkets. They work well for these stuffed peppers because their flesh is quite a bit thinner than a standard pepper, so they can be roasted quickly without turning soggy, but hold their shape. But of course you could use standard peppers if that's what you have to hand, just roast them for a little longer than the recipe suggests.
Harissa is one of those ingredients that immediately transports my tastebuds for a mooch around Marrakesh. I actually used Rose Harissa* which is even better, fragrant and exotic, but the 'normal' stuff is fab too, so do use whatever is lurking in your cupboard.
Ideas: Moroccan Stuffed Peppers
As an afterthought, looking at the pictures, I should have included some orange-juice soaked raisins to the couscous for an extra Moroccan twist – why not give it a go? Or if you find stuffing the pepper halves too much of a faff, you could slice the peppers before roasting, then just toss everything together and serve it as a couscous dish instead, or even a side salad for a BBQ or Moroccan feast.
Do remember that there's a big difference (quite literally!) between couscous and giant couscous – the former can be cooked just by soaking in boiling water or stock, but the latter needs boiling in a saucepan like rice or pasta. If you use 'normal' couscous for these Moroccan Stuffed Peppers, you will end up with a sticky, gloopy mess (as some of my recipe testers have found out!).
Moroccan Stuffed Romano Peppers
Ingredients
4

romano peppers

1

tsp

vegetable stock powder

100

g

wholewheat giant couscous

1

lemon

2

tbsp

olive oil

handful baby spinach leaves

1/2

a red onion

400

g

tin chickpeas

1

tbsp

tomato purée

1

tbsp

harissa paste

(or rose harissa)

200

ml

boiling water

1

tsp

stock powder

fresh coriander
Instructions
Preheat the oven to 180ºC / 350ºF / Gas Mark 4. Halve the peppers lengthways, brush with a little oil and place on a baking tray. Roast them for 10 minutes or until softened but still holding their shape.

Meanwhile, bring a small saucepan of water to the boil with the stock powder. Tip in the giant couscous and boil for 6-8 minutes until just cooked through. Drain and return it to the saucepan, the squeeze over the juice of the lemon, and add the 2 tbsp olive oil and baby spinach leaves. Stir well and season well with salt and black pepper.

Heat a little oil in a frying pan, peel and finely chop the red onion and add to the pan. Cook for 3-4 minutes, then drain and rinse the chickpeas and add them to the pan, along with the tomato purée, harissa paste, boiling water and stock powder. Bring to the boil then simmer for 5 minutes or until the liquid has reduced to a thick, sticky sauce. Taste and season as required.

To assemble, pile the giant couscous into the pepper halves, then top with the chickpeas. Return to the oven for 3-4 minutes to heat through, finely chop the coriander and sprinkle over the peppers, then serve immediately.
Nutrition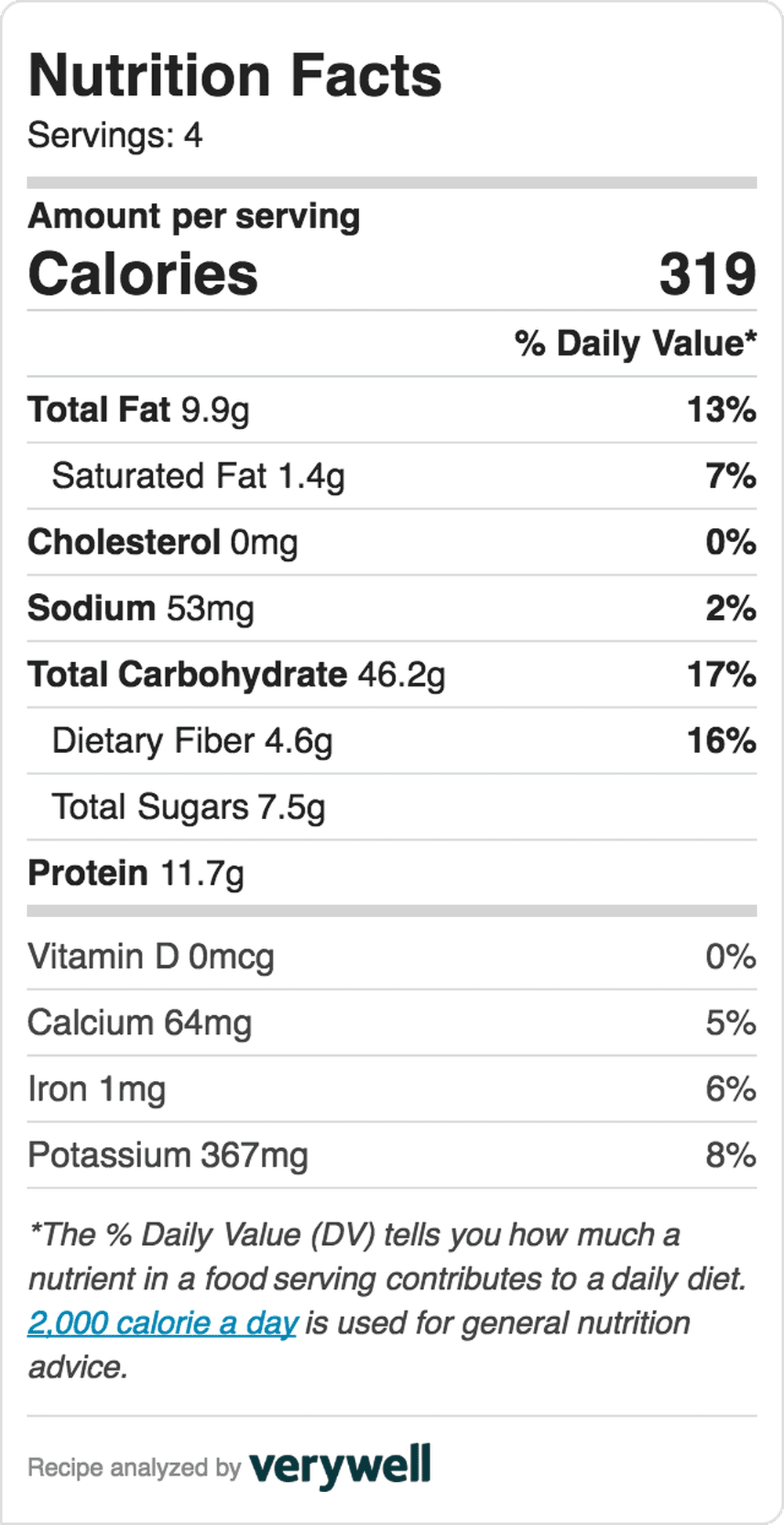 Don't forget to send me pictures of your very own Moroccan Stuffed Peppers on Facebook, Twitter or Instagram to show me how you got on!
You might also enjoy my:
.
.
---
.
Why not pin the recipe for later, or to share with friends → → → → →
---
.
.
.
.
.
There are plenty of similarly quick and easy recipes in my new book, 'Vegan in 15'*. Hop over to Amazon for a look. Thanks for your support!
*Affiliate links
I'm linking this recipe with two blogging challenges:
---
And if you haven't yet signed up, you can get a monthly roundup of all my recipes and giveaways delivered to your inbox absolutely free – just click here to subscribe to The Veg Space monthly newsletter.