I've mentioned before that salads really aren't my thing, but there are of course exceptions to any rule, and salads that involve a) lots of peanut butter and b) lots of chilli are most definitely one of those exceptions.  This Spicy Thai Salad would be perfect as a standalone lunch, (you could add in some rice noodles if you want a bit more bulk), or equally as a side salad to serve with a vegan BBQ or summertime buffet.
How spicy your salad becomes is of course entirely up to you – I used one red chilli in the salad and another (with seeds) in the dressing, but where you put the chilli(s), how many and whether you remove the seeds is totally your decision.
Magimix Spiralizer
This salad was a good excuse to get to grips with a swanky new kitchen gadget, (I know… another one, its a bit of an addiction!).  I told you about my new Magimix Food Processor in my Easy Vegan Carrot Cake post, and it is proving such a useful addition to the kitchen.
Well I've recently been getting the hang of a swanky attachment called the Magimix Spiral Expert – basically a very clever spiralizer that attaches to the food processor, and which makes the most perfect spaghetti, tagliatelle or wide fusilli out of whatever vegetables you choose.
I've found it so much quicker and easier to use than a manual spiraliser, with almost no waste or mess.  I made carrot spaghetti and cucumber tagliatelle for this Spicy Thai Salad, and have also experimented with butternut squash spaghetti with bolognese, and also potato fusilli, (I need a bit more practice at this, as roasting it didn't turn out quite as well as the picture on the box!).
If you do a lot of spiralizing I really do recommend this nifty gadget.  It will take up a bit more space than a hand spiralizer and you do need a Magimix food processor to attach it to, but it is very sturdily made and a pleasure to use, so well worth the investment.  The Magimix Spiral Expert is available from Lakeland for £99.99.
Spicy Thai Salad
This lovely salad is also perfect for taking to work in a lunchbox – you could prepare two days' lunches in one go, just don't add the dressing until lunchtime or the veg will go soggy.  There are some really nifty lunchboxes available with in-built dressing pots, (like this one from Sistema*), which are so handy for saving us from soggy salads.
Spicy Thai Salad with Peanut Dressing
Ingredients
For the Salad
2

medium or 1 large carrot

1/2

a cucumber

3

spring onions

1

red pepper

70

g

mange-tout peas

(or sugar snaps)

1

red chilli

(seeds removed)

150

g

beansprouts

handful

fresh coriander

25

g

dry roasted peanuts
For the Dressing
2

tbsp

peanut butter

1

lime

1

tbsp

caster sugar

2

tbsp

soy sauce

2

tbsp

sesame oil

1

red chilli
Instructions
Prepare the vegetables: spiralize (or thinly shred) the carrot and cucumber and place in a large bowl. Finely slice the spring onions, red pepper, mange tout peas and chilli and add to the bowl. Add the beansprouts, then finely chop the coriander and peanuts and add to the salad. Toss everything together.

Place all the ingredients for the dressing into a blender or mini-chopper - juice the lime, and finely slice the chilli, (you may prefer to remove the seeds for less heat). Blitz until completely smooth.

Add the dressing right at the last minute so that the salad doesn't go soggy. Enjoy!
Nutrition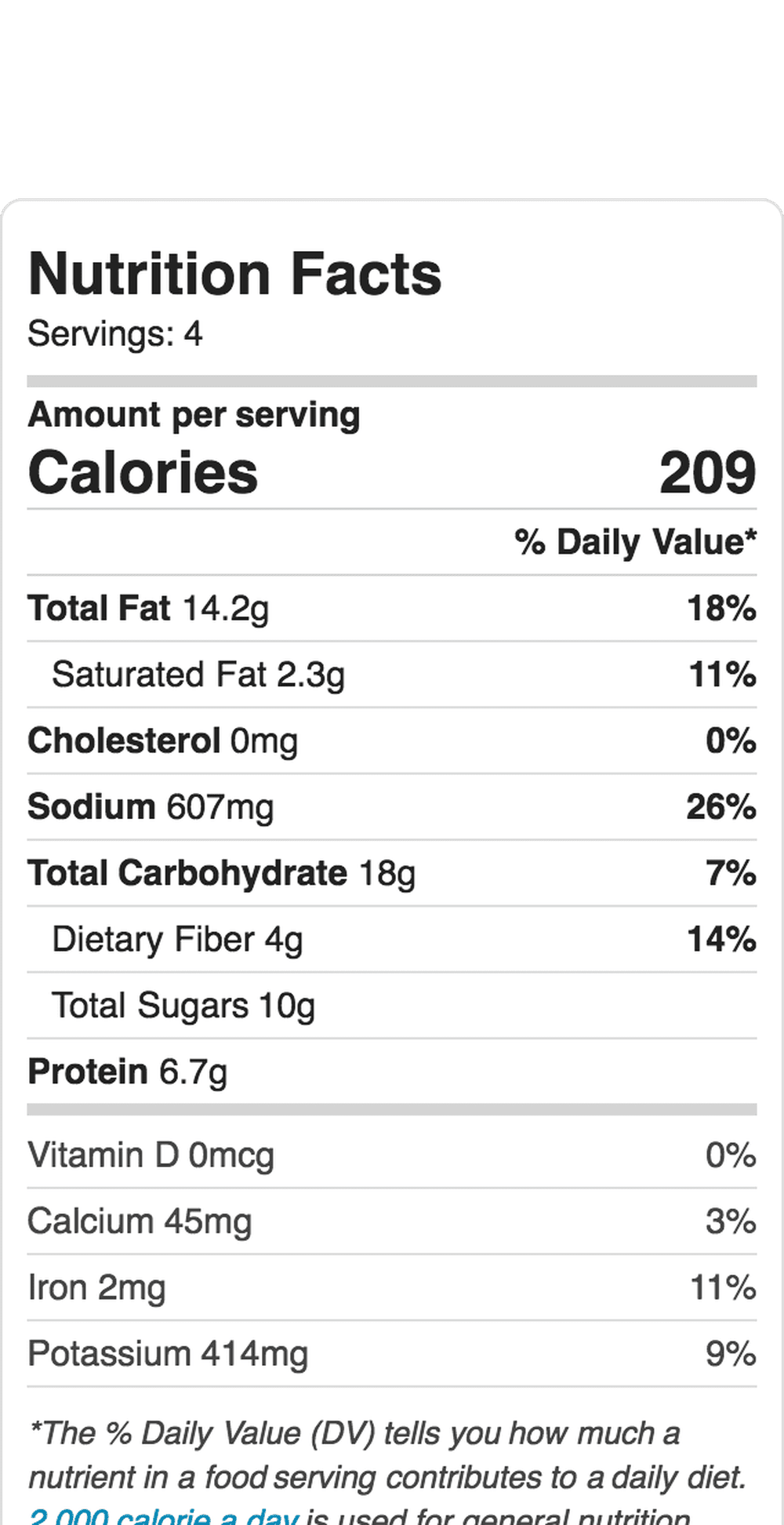 .
Don't forget to send me pictures of your very own Spicy Thai Salads on Facebook, Twitter or Instagram to show me how you got on!
---
.For more vegan lunchbox salads why not take a look at my:
.
---
Why not pin the recipe for later, or to share with friends → → → → →
.
---
There are plenty of quick and easy vegan recipes in my new book, 'Vegan in 15'*. Hop over to Amazon for a look.  Thanks for your support!
*Affiliate links
.
---
And if you haven't yet signed up, you can get a monthly roundup of all my recipes and giveaways delivered to your inbox absolutely free – just click here to subscribe to The Veg Space monthly newsletter.
.
.
.
.
I'm linking this recipe with a number of blogging challenges:
---
Disclosure: I was sent a Magimix Spiral Expert to review.  There was no expectation of a positive review and all opinions are my own.  This post contains affiliate links.