There's something about butternut squash.... more than any other vegetable I can think of, it becomes so incredibly velvety and creamy when cooked, making just about the best creamy vegan soups and sauces. And of course when roasted it is beautifully sweet, mashed it makes a superb shepherds' pie topping, and thickly sliced, marinated and par-cooked beforehand, is totally more-ish on the BBQ.
But I'll admit that sometimes I lack motivation for faffing with the thick skin, trying not to lose a finger whilst chopping it, and those seeds that just stick to everything they touch. When I started thinking about this recipe, I was really looking for a very low-effort but maximum-flavour way of cooking a vegan butternut squash mac and cheese.
Then I discovered the most useful cheat ingredient that seems to be springing up in lots of supermarkets at the moment - frozen butternut squash chunks. Hooray! They are just perfect in dishes like this when they will be blitzed to a purée.
I find the texture a bit watery if you're roasting them, (depending on how you plan to use them), but they are perfect to use in a soup or sauce, and I think this saved me about 6-8 minutes of prep. The price (at Aldi) wasn't far off what I would pay for a fresh squash. What's not to like?
Vegan Butternut Squash Mac and Cheese
This is a proper, grown-ups mac and cheese - plenty of creamy sauce, a crispy topping and a sprinkle of vegan parmesan to finish. I prefer to use a short rigatoni, (giant macaroni, if you like), but the small stuff works brilliantly too.
I've also found that this vegan butternut squash mac and cheese freezes really well - I portion it up into individual foil trays and it is really good to keep as a standby for those days when you don't have the time or energy to cook. Just defrost before cooking, or transfer to a microwaveable dish, cover and cook for 5-6 minutes, then finish under the grill to get that lovely crispy crust.
Why not pin the recipe for later, or to share with friends → → → → →
---
Don't forget to send me pictures of your very own vegan butternut squash mac and cheese on Facebook, Twitter or Instagram to show me how you got on!
---
.For more easy vegan pasta dishes why not take a look at my:
.
---
Vegan Butternut Squash Mac & Cheese
Equipment - You will need:
Large saucepan
Large frying pan
Ovenproof dish
Shopping List
Frozen butternut squash chunks
1 onion
1 lemon
Dairy-free milk (soya or oat are good)
Vegan 'parmesan' (optional)
Garlic purée / ready-chopped garlic
Macaroni (or similar pasta shape)
Plain flour
Paprika
Nutritional yeast flakes
Breadcrumbs
Butternut Squash Vegan Mac and Cheese
A creamy and velvety pasta bake topped with crispy breadcrumbs and vegan parmesan. The ultimate comfort food.
Ingredients
For the Sauce:
500

g

frozen butternut squash chunks

(or fresh butternut squash)

2

tbsp

rapeseed or olive oil

1

onion

1

tsp

garlic purée / ready-chopped garlic

2

tbsp

plain flour

2

tsp

paprika

500

ml

dairy-free milk

(soya or oat work best)

4

tbsp

nutritional yeast flakes

(or dairy-free cheese)

3

tsp

mustard

(check it is vegan)

½

lemon
For the pasta bake:
400

g

macaroni

(or similar pasta shape)

3

tbsp

breadcrumbs

2

tbsp

vegan parmesan

(optional)
Instructions
Bring a large saucepan of water to the boil and add the butternut squash chunks. Cook for 6-8 minutes until soft, then remove with a slotted spoon, (saving the water to boil the pasta in later).

Meanwhile, heat the oil in a large frying pan. Finely chop the onion and add to the pan, followed by the garlic. Cook gently for 3-4 minutes until soft, then stir through the flour and paprika and cook for a further minute.

Stir the milk into the frying pan, adding a little at a time and stirring as you go. Add the butternut squash chunks and cook for a further 2 minutes.

Add the pasta to the saucepan of water and boil for 8-10 minutes until soft.

Preheat the oven to 180°C / 350°F / Gas Mark 4.

Add the nutritional yeast, mustard and juice of half the lemon to the frying pan, then tip everything into a blender (or use a hand-blender in the pan), and blitz to a very smooth sauce.

When the pasta is cooked, drain it and return to the saucepan, then tip in the sauce and stir through to fully coat the pasta.

Tip the pasta into a large ovenproof dish, scatter with the breadcrumbs and vegan cheese then bake for 10-12 minutes until crispy and golden brown.
Nutrition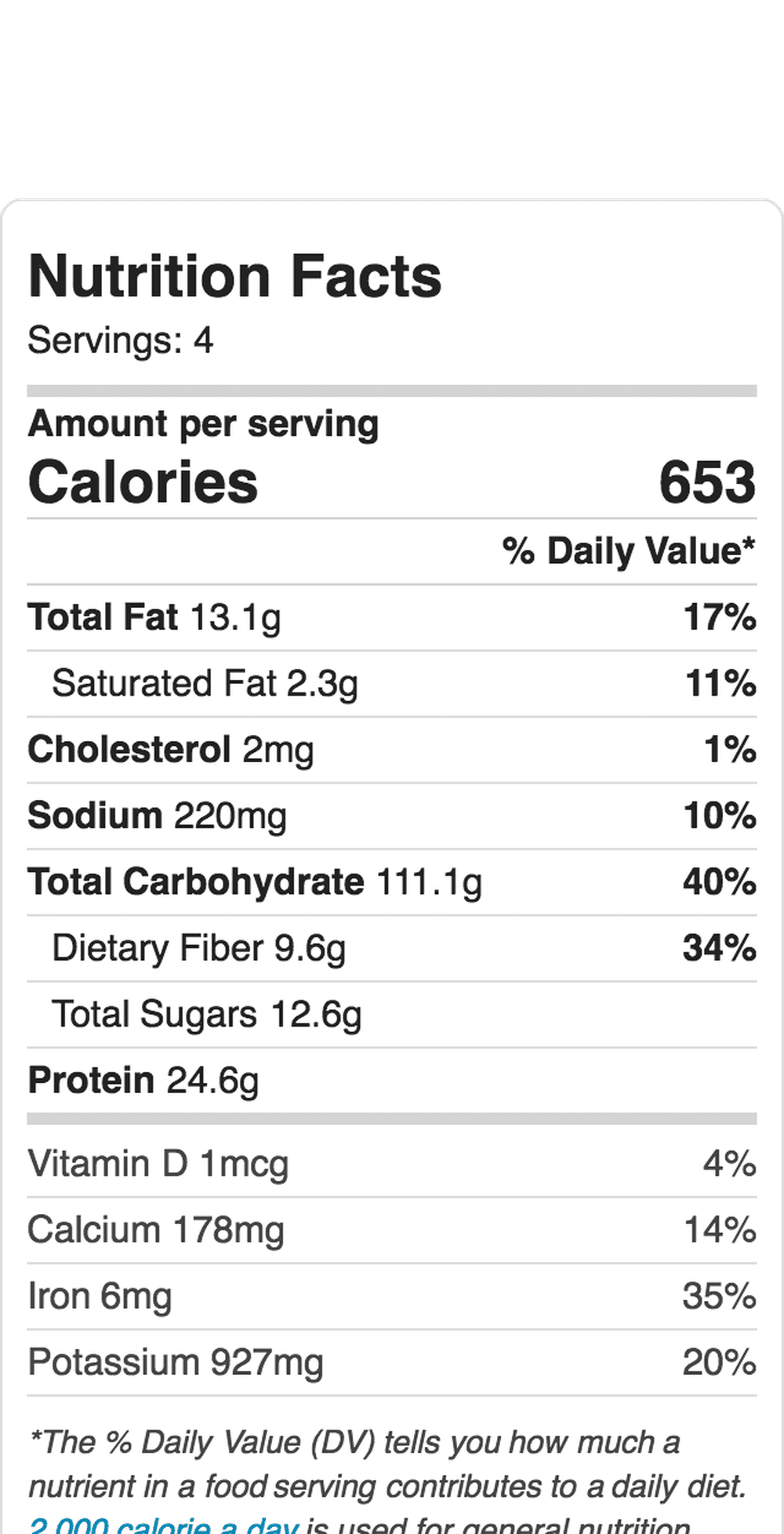 ---
There are plenty of quick and easy vegan recipes in my new book, 'Vegan in 15'*. Hop over to Amazon for a look. Thanks for your support!
*Affiliate links
.
---
And if you haven't yet signed up, you can get a monthly roundup of all my recipes and giveaways delivered to your inbox absolutely free - just click here to subscribe to The Veg Space monthly newsletter.
.
.
.
I'm linking this recipe with a number of blogging challenges: